Serve Idaho, the Governor's Commission on Service and Volunteerism was established through executive order by Gov. Cecil D. Andrus in 1994 as a result of the National and Community Service Trust Act of 1993 and the creation of AmeriCorps. The commission had two staff members and a governor-appointed commission comprised of 15 individuals representing diverse backgrounds and regions of the state.
The commission was established to advise and assist in the development and implementation of a comprehensive, statewide plan for promoting volunteer involvement and citizen participation in Idaho, as well as to serve as the state's liaison to national, state and community organizations which support the intent of the National and Community Service Trust Act.
Serve Idaho was formerly known as the Idaho Commission for National and Community Service.
In 1994, the Serve Idaho Commission trained and gave the AmeriCorps pledge to its first class of 23 AmeriCorps members. The AmeriCorps members served in the Idaho TRiO AmeriCorps Program through Lewis Clark State College and the Idaho State Parks in Education AmeriCorps Program through the Idaho Department of Parks and Recreation.
Serve Idaho has been housed with the Idaho State Board of Education and the Idaho Department of Correction. The commission joined the Idaho Department of Labor in July 2009. The Department of Labor serves as the host agency for the administration of the Serve Idaho Commission.
Serve Idaho is funded by grants from the federal agency AmeriCorps, formerly known as the Corporation for National and Community Service (CNCS) (see right) and through cash and in-kind donations from state and local partners. The Department of Labor provides generous matching funds and other administrative support to the commission. Serve Idaho does not receive general funds from the state.
Edward M. Kennedy Serve America Act
The Serve America Act of 2009 is the most sweeping expansion of national service in a generation.
It positions citizen service at the center of our nation's response to crises in education, health, clean energy, veterans and economic opportunity.
Serve Idaho
The Governor's Commission on Service and Volunteerism
317 W. Main St.
Boise, ID 83735
Phone: (208) 332-3578
Fax: (208) 327-7470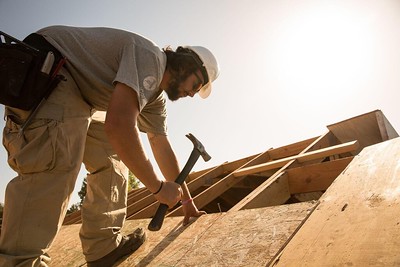 AmeriCorps
AmeriCorps was established through the National and Community Service Trust Act of 1993.
In addition to setting national service funding priorities and making and monitoring AmeriCorps grants, state service commissions typically serve as the lead statewide agency to mobilize volunteers and promote community service within their respective states.